Spider-Man: Far From Home is celebrating its release on 4K Ultra HD, Blu Ray, and DVD formats. And they're doing it by including all of us in all the fun activities! What kind of activities, you ask?
You might have forgotten it, but the Spider-Man franchise is full of very smart, scienc-y people. You've got the late Tony Stark, for starters. There's Quentin Beck who is also very smart for reasons that we won't disclose because you have to watch the movie for yourself, and Peter Parker himself is no slouch in the brains department.
So what better way to celebrate all of these smart people than to conduct various science activities? Master the mysterious by trying out these awesome science activities! Download the instructions now at http://bit.ly/SpiderManFFHScienceActivities SPIDER-MAN: FAR FROM HOME is now available on Digital! On 4K Ultra HD™, Blu-ray™ & DVD October 1.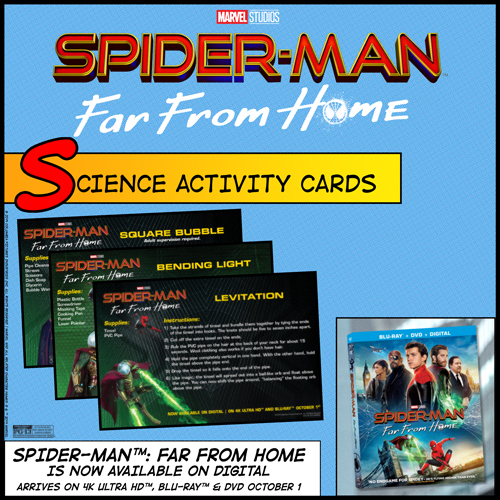 ---