1947 Views
Ranma Live Action Special
Ranma ½ tells the story of Ranma Saotome; a 16 year old boy who was trained from early childhood in martial arts. In one of his training journeys with his father, the two fell into a cursed spring. How cursed, you ask? Well, now, when he's splashed by cold water he becomes a girl. Oh yeah, and when when he's (she's?) splashed by hot water, he turns in a boy again. That would make for an odd trip to the water amusement park.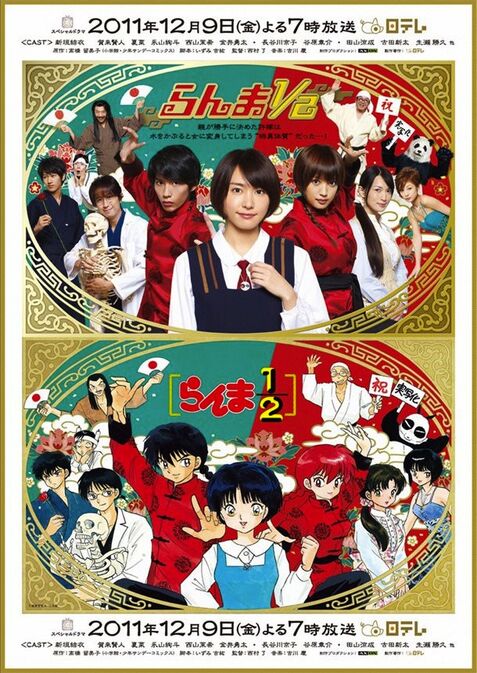 The anime was extremely popular among American fans (I personally loved the anime) but a live action special seemed to catch everyone by surprise. Takashi, the creator of the anime, said when she saw the story develop, and the all-star lineup involved, she knew it would be very amusing, if anything.
On December 9th, the live action anime, Ranma ½, took form in Japan. There's no word yet on an official port, but American fans can sit and wait until a dubbed version is released – or hits the internet. Stay TOONed.
---