First off, there has been a pile of updates for the new pokemon black and white 2. Including the introduction movie.
Pokemon AR searcher
This new pokemon AR searcher called "Pokemon Dream Radar,"  and  it is compatible with Pokemon Black and White 2. The game takes place in an area called Dream Valley.


Pokedex 3D Pro
This game is a download replacement for the current Pokedex 3D and is known as Pokedex 3D Pro in Japan. This new version of Pokedex 3D has new features such as: Pokedex, Move Dex, Pokemon Challenge, Album and AR viewer. Thundurus, Tornadus and Landorus also have new forms that are beast forms.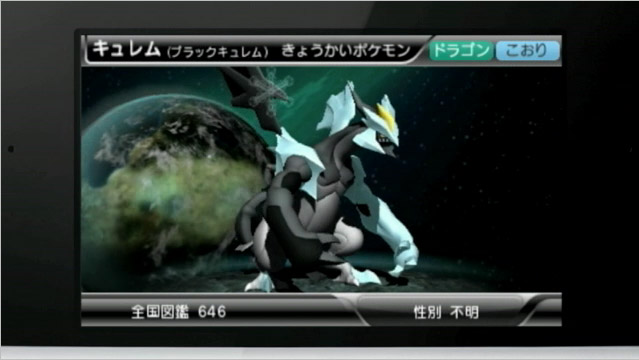 Pokemon Black and White 2
It has been confirmed that Hiougi City is called "Aspertia City" in the English version of B/W2. Bianca gives you your Pokemon and Chirens the new gym leader.Characters from Black and White will return and play as a new role when you meet them, plasma members have new uniforms and with better Pokemon. It has also been said that a new soundtrack CD will be released in Japan on July 25th. It has 173 track with unreleased tracks from Black, White, Emerald and Platinum.
httpv://www.youtube.com/watch?v=ZApe44NPisw&feature=g-all-u
---